The Complete Hurricane Season Toolkit for Schools
Hurricane season runs from June 1 through November 30. Even if your organization isn't located in the Gulf Coast region, it can be impacted.
Tornadoes, floods, and power outages often extend hundreds of miles from a hurricane's center. Use this toolkit to protect your property, vehicles, staff, and students.
Quick links
Hurricane Headlines
NOAA Expects Near-Normal 2023 Hurricane Season
National Oceanic and Atmospheric Administration (NOAA) forecasters predict 12-17 named storms, with 5-9 hurricanes (winds of 74 mph or higher) and 1-4 major hurricanes (Category 3 or greater). The average hurricane season sees about 14 named storms, 7 hurricanes, and 3 major hurricanes...MORE
New hurricane season brings new threat: carbon monoxide poisoning
Emergency generators produce carbon monoxide, an odorless, colorless gas that interferes with blood's ability to carry oxygen to the body's tissues. Generators aren't the only source of CO in schools...MORE
Glossary
Eye: The eye is the center of a hurricane where winds are relatively light and there is little precipitation.
Eyewall: The eyewall is an area of dense clouds and high winds surrounding the eye.
Hurricane: A hurricane is a tropical cyclone with winds at least 74 miles per hour (mph).
Hurricane warning: Forecasters issue a hurricane warning when a storm is likely in the specified area within 24 hours. Take protective actions immediately.
Hurricane watch: A hurricane watch means a hurricane is possible in the specified area. A watch is issued 48 hours before the anticipated arrival of tropical-storm-force winds (sustained winds of 39 to 73 mph). Monitor the situation and prepare to promptly take protective actions.
La Nina: During a La Niña year, winter temperatures are warmer than normal in the South and cooler than normal in the North. La Niña can also lead to a more severe hurricane season.
Major hurricane: Hurricanes classified as Category 3, 4, or 5 on the Saffir-Simpson Hurricane Wind Scale are considered major hurricanes. Major hurricane sustained wind speeds range from 111 mph to 157 mph or higher.
Named storm: When a tropical cyclone's wind speed reaches 39 miles per hour, it becomes a named storm.
Saffir-Simpson Hurricane Wind Scale: The scale is a system of classifying hurricanes based on their wind speed and potential for damage.
Storm surge: An abnormal rise of water caused by strong wind pushing water toward the shore is called storm surge. In 2005, Hurricane Katrina generated a staggering 28-foot storm surge that smacked New Orleans and the Mississippi Coast.
Tropical cyclone: A tropical cyclone is a rotating, organized system of clouds and thunderstorms that starts over warm waters
Tropical depression: An organized system of clouds and thunderstorms with a defined surface circulation and maximum sustained winds of 38 mph or less is known as a tropical depression.
Tropical storm: When a tropical cyclone's maximum sustained surface wind speed ranges from 39 mph to 73 mph, it becomes a tropical storm. A tropical storm, in turn, becomes a hurricane when winds reach at least 74 mph.
Typhoon: In the North Pacific, a tropical cyclone with wind speeds of at least 74 mph is called a typhoon. The same storm is called a hurricane in the North Atlantic, Central North Pacific, and Eastern North Pacific.
6 things you didn't know about hurricanes
1. They're extraterrestrial.
Jupiter has been home to a single, massive hurricane for the past 300 years. That's 10 times longer—and counting— than Hurricane John, which meandered across the Pacific Ocean for 31 days in 1994.
2. Hurricane season peaks in early fall.
Hurricanes love warm water. Coincidentally, oceans in the Northern Hemisphere reach a bath water-like temperature in August and September. If your organization is located in a Coastal community, be especially alert for hurricanes shortly after you kick off the fall semester. Remember, however, that hurricanes have formed during every other month outside of the official season (June through November).
3. They can't be tamed.
There's no shortage of concerned laypeople who have offered suggestions for taming hurricanes. Why not chill ocean water with icebergs or knock storms out of commission with nuclear weapons, for example? The professionals at the National Oceanic and Atmospheric Administration (NOAA) explain why those strategies, and many others, won't work.  
4. The country's deadliest natural disaster played out in Texas.
In September 1900, a Category 4 hurricane hammered Galveston. The storm's 135 mph winds and 16-foot storm surged claimed between 6,000 and 12,000 lives. The San Francisco earthquake of 1906 ranks as the second deadliest natural disaster in U.S. history, with approximately 3,000 fatalities.
5. Hurricane Harvey dented the Earth's crust.
Harvey dumped 33 trillion gallons of rain across multiple states in 2017. The water's collective weight depressed the Earth's crust.
6. You shouldn't open the windows.
Shattered glass can become dangerous, flying projectiles during a hurricane. So, you should open facility windows and invite the storm in, right? Not so, says the Federal Emergency Management Agency (FEMA). Instead, FEMA experts recommend boarding up windows with 5/8-inch plywood.
Hurricanes by the numbers
$60 billion: Hurricane Ian caused $60 billion in damage and losses, the second only to Hurricane Katrina's $65 billion price tag.
1,380 miles: Typical hurricanes measure about 300 miles wide. Super Typhoon Tip was anything but typical. In 1979, Tip's circulating winds peaked at 190 miles per hour and sprawled across 1,380 miles. That's roughly the distance between New York City and Dallas.
36 hours: NOAA upgraded the computer model that forecasters use to predict the weather. The upgrades improved tropical cyclone tracking and intensity forecasts by 10 percent to 15 percent. That translates to about 36 hours of extra lead time for schools and communities.
76 percent: Storm surge and flooding accounted for a combined 76 percent of tropical storm-related fatalities between 1963 and 2012, according to a National Hurricane Center study. Wind accounted for 8 percent of fatalities.
10 atomic bombs: Large hurricanes release the energy of 10 atomic bombs every second.
2 feet: A mere two feet of fast-moving water can carry a vehicle away.
Emergency operations plan essentials
State law requires schools to implement an emergency operations plan (EOP). Your EOP's severe weather annex should address the specific risks that your schools face. Examples include hurricanes, tornadoes, and floods.
Know your flood risks
Strong hurricanes dump buckets of rain hundreds of miles away and cause flooding for days after the storm wanes. Make sure you know your flood risks and develop a plan to protect people and property. For example, TASB claims professionals recommend elevating electrical equipment, moving vehicles to higher ground, and telling staff and students to avoid driving or walking in or near flood waters.
Welcome to Texas (aka Tornado Alley)
Texas may be known as the Lone Star State, but it is also the southernmost tip of a row of states known as Tornado Alley. Tornadoes are most common between April and June. They are also an unfortunate, sometimes fatal, extension of hurricanes.
According to NOAA, you have on average 13 minutes to get to a safe place when a tornado threatens. Districts can contact their regional weather service office for a tornado shelter assessment.
Resources
Use these Fund-produced and third-party resources to prepare your organization to weather hurricane season and the hazards that often come with it.
Hurricane Safety Checklist
During an emergency, nothing is more important than staff and student well-being. Use this checklist to keep them safe and recover safely and effectively.
Water Damage Prevention On-demand Course
Fund members benefit from our online training package at no additional cost. The Water Damage Prevention course covers construction methods, construction materials, building maintenance and inspection, and response to water damage and flooding. Remember that you don't have to be in a hurricane's direct path to be impacted. Flooding can occur hundreds of miles inland.
HSB Equipment Protection Resources
Hartford Steam Boiler offers downloadable tip sheets that explain how to protect equipment during hurricanes, floods, and other severe weather.
FM Global Interactive Hurricane Resource
Explore the potential consequences of preparing for a hurricane and leaving it to chance with this interactive resource from FM Global, a leading property coverage provider. You can also test your knowledge and see what happens when flying debris connects with facility walls. 
Quick Reference Guide for School Administrators
The Texas Education Agency and Texas School Safety Center collaborated on this guide for superintendents and their designees. The guide is not intended to replace emergency planning and implementation.
Natural Disaster Training Material
The Texas Department of Insurance, Division of Workers' Compensation (DWC) offers resources that help organizations weather hurricanes, tornadoes, floods, and power outages. The resources are available in English and Spanish.
Have Safety and Security or Emergency Management Questions? 
Members with Auto, Liability, Property, and Workers' Compensation coverage can request training and support from their risk solutions consultant.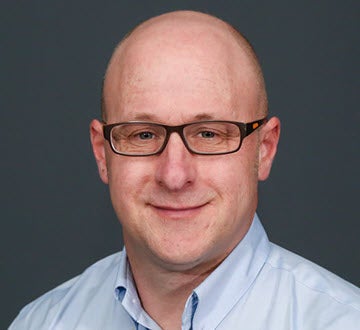 David Wylie
David Wylie serves as content developer on the risk solutions team. He brings more than 20 years' experience writing educational content that helps employers protect against workplace accidents, property damage, cybercrime, and other losses.