Workers' Compensation
Fund Workers' Compensation coverage helps injured employees get the care they need and return to work quickly, safely, and cost-effectively.
Apply for Coverage
Workplace accidents and injuries have the power to drain morale, sap productivity, and compromise education. The Fund works alongside members to help them prevent injuries. However, should your employees get hurt on the job, the Fund's Workers' Compensation coverage is available at every step. Our integrated claims-handling approach helps injured employees get the care they need and return to work quickly, safely, and cost-effectively.
An in-house team of claims professionals includes a board-certified physician, licensed adjusters, utilization review agents, and registered nurses to leverage decades of combined medical experience. Members also benefit from our consistent high-tier performer designation, which translates to accurate, efficient claims processing for you and your injured employees.
Fund members can choose the Workers' Compensation coverage funding option that meets their needs:
Pool options:

Fully funded plan (join the pool): One contribution covers all claims, services, and administration
Aggregate deductible plan: A hybrid approach that allows members to share in claim costs up to a stated deductible while still benefiting from the same services and administration

Administrative services only plan: Primarily for larger entities where the member assumes responsibility for all claims and payment of various claims administration fees
Other features of our coverage include:
An extensive workers' compensation health care network that delivers quality treatment to injured employees and cost savings to employers
Pharmacy benefits manager that saves 63 percent for members annually
Telemedicine program that boosts productivity by minimizing time-consuming, in-person appointments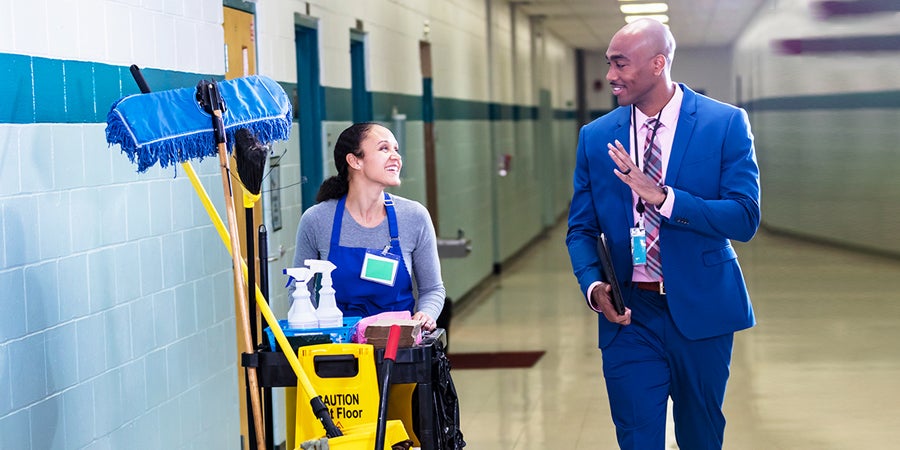 Employee Safety
Fund members can count on reliable training, resources, and guidance to mitigate potential workplace risks and better protect employees from accidents and injuries.