Liability
If the business of education moves from the classroom to the courtroom, we deliver expert legal support and litigation management services. We're stronger together.
Apply for Coverage
Educators have a tough job. With so much activity happening in your facilities every day, there are plenty of opportunities for legal challenges to arise from personal injury claims, as well as lawsuits dealing with bullying, employment practices, sexual harassment issues, special education, Title IX, and more.
The Fund's legal expertise and industry leadership can help you successfully navigate threats of lawsuits and other liability concerns through personalized support and litigation services. Our panel of attorneys is trained to defend members in legal issues unique to school districts.
The Fund's School Liability coverage combines General Liability and Professional Legal Liability into a single coverage agreement to eliminate coverage gaps:
Professional Legal Liability protects your schools, employees, board members, and volunteers against allegations that they harmed someone while doing their jobs. Examples include employment discrimination, constitutional rights violations, and sexual harassment.
General Liability protects schools when people are injured, or their property is damaged, and they want to hold your organization responsible. Examples include slips or falls on school property and tree limbs falling on vehicles.
Other areas of specialized liability protection for members include law enforcement liability, employee benefits liability, and wrongful acts coverage.
Members with Liability coverage are also eligible for the Fund's Cybersecurity Coverage for an additional contribution to protect against cybercrimes and data breaches.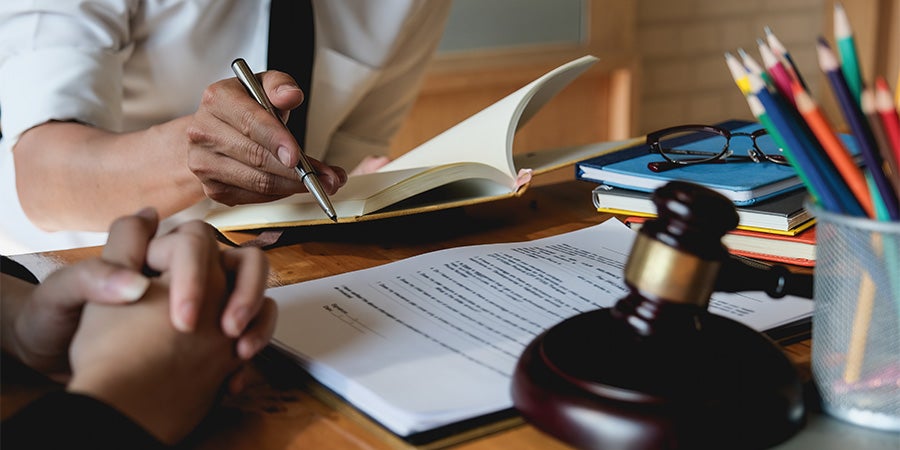 Legal Risk
Fund members with School Liability coverage have access to resources, guidance, and training that helps mitigate the risk of costly lawsuits and reputational damage.