Value in the Fund's Workers' Compensation Coverage
Employees are school districts' and community colleges' most important resource. Instructional staff fulfill the mission of educating Texas students, and auxiliary staff make sure everything runs like a well-oiled machine. One way to make sure your employees are well cared for is to ensure they get appropriate treatment anytime they are injured on the job. That's where workers' compensation comes in.
The Fund's Workers' Compensation program helps employees get back to work after injury or illness, including teachers back in their classrooms to deliver quality education. We're there every step of the way to help your employees get the care they need, without unnecessary costs.
A legacy of service
The story of the TASB Risk Management Fund starts in 1974 with a Texas law requiring school districts to purchase workers' compensation coverage. At that time, traditional carriers didn't rush to take on the complex risk of school districts with employees doing a variety of work functions. TASB leaders recognized members' needs and knew that the law allowed governmental entities — like school districts — to pool their risk. The TASB Workers' Compensation Self Insurance Fund was created, and although the name has changed, the Fund has been serving Texas public education organizations ever since.
Experts who care
Suffering an on-the-job injury can be overwhelming. The experts who shepherd employees through the workers' compensation system, known as claim adjusters, care deeply about Fund members and their staff. Each year, our adjusters help more than 10,000 injured employees navigate through every step of the claim and recovery process so  they can return to work quicker and feeling better.
If a claim is medically complex, adjusters can rely on the expertise of an in-house team of registered nurses and a board-certified physician to provide guidance. With more than 250 years of combined medical experience, this review team ensures injured employees receive appropriate care.
While there are countless examples of workers' compensation team members positively impacting lives, one example is the difference Workers' Compensation Adjuster Stephanie Carby made helping an injured police officer at Austin Community College get the treatment and support he needed.
"She cared about me, and so did her boss and her boss' boss. That just shows how awesome [TASB] has been…I can't believe how lucky I am to have people in my corner," Austin Community College Police Officer Chris Hernandez said after he sustained injuries while working.
Workers' compensation is regulated by the state and requires strict standards and time sensitivity. The Fund helps members navigate the complex rules specific to school districts, so you know which forms to fill out and how. The hard work and dedication of the workers' compensation team has not gone unnoticed. The program consistently earns High Tier performer designations from the Texas Department of Insurance for top speed and efficiency in operations.
Superb quality and cost-effective service
The Fund belongs to the Political Subdivision Workers' Compensation Alliance, a medical provider network consisting of five risk pools. The Fund's participation in the Alliance helps ensure that injured employees receive timely medical care from qualified health care providers who share common goals—providing quality care, treating according to nationally recognized treatment guidelines, and returning injured employees to work. The Alliance contracts with Easy Dental to provide dental care for member employees, a type of care that was previously excluded from workers' compensation coverage.
The Alliance has consistently received high scores in the Texas Department of Insurance Network Report Card. 
Convenient access to medication
Prescription medication can play a major role in the recovery of injured employees. The Fund works with Optum to manage pharmacy benefits for the Workers' Compensation program. Members receive an Optum "first fill" card that allows employees to fill a prescription immediately, and at no cost to them. This means injured employees do not have to wait until their claim processes to receive critical medication. There are thousands of Optum retail pharmacies across Texas, so no matter what part of the state they live in, injured employees can get the prescriptions they need quickly and easily.
Optum also works with treating medical providers to reduce the unnecessary use of opioids, which are not always the best option for pain management and can result in longer recovery periods and additional costs. Over the past five years, Optum has seen a declining trend in use and cost of opioids.
Remote medical care
Even prior to the COVID-19 pandemic, the Fund was thinking about the future of employee medical care. We collaborated with two providers, Concentra and RediMD, to offer telemedicine services to our members. 
Telemedicine provides faster access to care for the injured employee; less lost time from work; and reduced lost instructional time. It also allows for peace of mind in getting medical care without increasing an employee's exposure to the coronavirus.
San Felipe Del Rio CISD Employee Benefits and Support Services Coordinator Laura English has seen multiple benefits from rolling out a telemedicine program. The district, which was using telemedicine for their employee benefits program, began using telemedicine for Workers' Compensation through a Fund pilot program in 2019.
"The biggest benefit of implementing a Workers' Compensation Telemedicine Program at San Felipe Del Rio CISD is that it can help provide more efficient care and a quicker return to work to our staff," she said. "We are located in a rural area, and the providers who treat workers compensation injuries are very limited."
Workplace safety and injury prevention
The benefits of Workers' Compensation coverage from the Fund program aren't limited to the claim process. Building a culture of safety at your organization will go a long way to reduce employee injuries and save costs. Risk solutions consultants strategically positioned across the state work closely with members to identify the types of injuries most common at your workplace and the workgroups most likely to get hurt.
Experts from TASB provide training throughout the year, both for specific members and broadly. As workers' compensation is often managed in human resources departments, Risk Management Services staff collaborate with TASB HR Services professionals to offer a comprehensive approach to topics.
Members also receive access to online training courses. This robust platform makes it easy to make sure all your employees understand how to do their jobs safely and compliantly. Members with Workers' Compensation pool coverage have access to six compliance courses, as well as six courses aimed at preventing injuries, including chemical spills, personal protective equipment, and slips, trips, and falls.
Data at your fingertips
Training employees to work safer can help prevent injuries; gathering and analyzing your organization's data can prevent the risky situations that lead to employee injuries. Fund members have access to several self-service reports. With data from claims as recent as the day before, you can slice and dice the information to understand what trends are happening at your organization, at each campus, and within certain workgroups. 
Online workers' compensation reports can which types of injuries are more prevalent than others, which job classifications are most at risk, and which campuses see more injuries. Then, members can use that knowledge to train their employees and implement procedures to reduce risks.
Find value with the Fund
Educational organizations can take advantage of Workers' Compensation coverage three ways: by joining the pool with the fully funded plan, choosing an aggregate deductible plan, or by using the Fund for administrative services only. 
Editor's note: This article was originally published in May 2018 and has been updated for accuracy and comprehensiveness.
Risk Solutions Staff
The TASB risk solutions team includes risk solutions consultants and communications professionals who deliver training, consultations, articles, and resources that help Fund members control losses and their associated costs.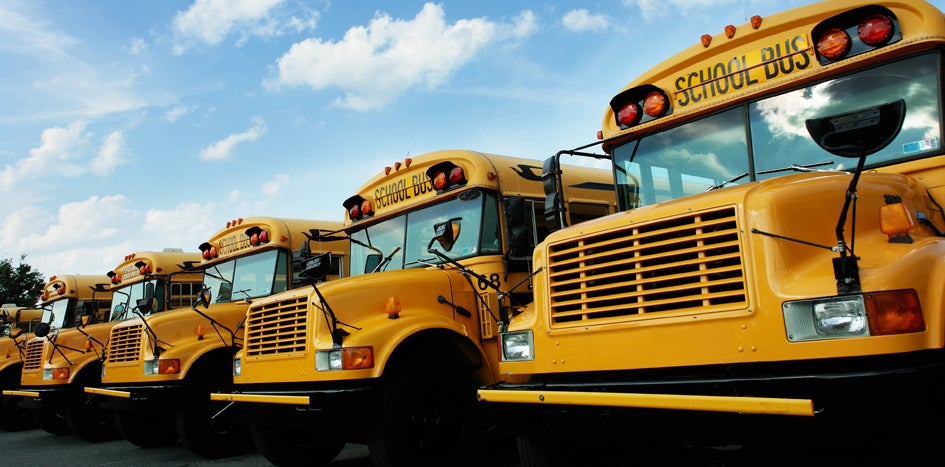 Article
The Basics of School Fleet Management
Your community relies on your district's vehicles, so take care of your buses, trucks, and cars with these fleet management basics.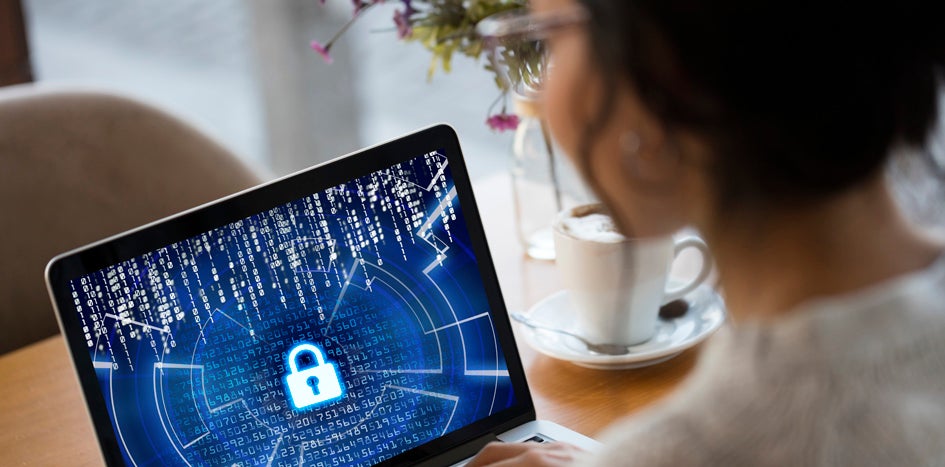 Article
Want to Worry Less About Data Breaches?
The accidental release of sensitive information can tarnish your organization's reputation. Data loss prevention tools help ensure that when employees make mistakes, technology has your back.