School-Based Law Enforcement Residency Program
Get expert guidance on making the right school-based law enforcement choices for school employees, students, and communities.
The tragic rise in school violence, along with recent legislative mandates, has districts across Texas exploring school-based law enforcement (SBLE) programs. To support our members in making the right choices for their employees, students, and communities, the Fund launched an SBLE residency program. 
The residency program represents a focused, deep dive into SBLE. Collaborating with respected subject matter experts, we're delivering resources and training that help school leaders understand SBLE programs and identify the associated risks and budget implications.
School-Based Law Enforcement Summit
Wednesday, November 15
9 a.m.-3:30 p.m. Central Time
TASB Headquarters in Austin
Open to Fund members with Workers' Compensation or School Liability Coverage
The SBLE residency program will culminate in an on-site summit. Stakeholders representing the spectrum of SBLE perspectives will drive panel discussions and educational sessions on topics that matter to schools now more than ever. If your organization is a Fund member with Workers' Compensation or School Liability coverage, this is your chance to glean practical knowledge and tools:
Space for this on-site event is limited. 
To streamline your visit to Austin, we put together a list of hotels near TASB Headquarters. 
There is no registration fee. Breakfast and lunch will be provided.
SBEC, TASBO, and CPE credit available.
Save My Spot
Agenda
8-9 a.m.
Breakfast/Meet and Greet
9-9:15 a.m.
Welcome and Introduction
Mary Barrett, Associate Executive Director, TASB Risk Management Services
9:15-9:45 a.m.
An Insider's Look at TEA's Role in House Bill 3
John Scott, Chief of School Safety and Security, Texas Education Agency
9:45-11 a.m.
What You Need to Know About HB 3
Joy Baskin, Associate Executive Director, TASB Policy and Legal Services; and Amy Kadlecek, Assistant Director, TASB Policy Service
11 a.m. 
Break
11-11:15 a.m.
School Districts and Counties: Partners in School Security
Skylor Hearn, Legislative Consultant, Texas Association of Counties
11:30 a.m.-Noon                              
On-the-Job Injuries and District Peace Officers: Who's on the Hook?
Flahive, Ogden, & Latson
Noon: Lunch Provided
12:45-2:15 p.m.
Hear from Your Peers: HB 3 Implementation Strategies from the Field
Member Panel
2:15 p.m.
Break
2:30-3:15 p.m.                                
Exploring the Intersection of Liability and Law Enforcement
Marcy Barker, Liability Claims Manager, TASB Risk Management Services; and guest attorney
3:15 p.m.
Wrap-up and Closing
Resources
We're pleased to offer some residency program products to all schools. Other products are reserved exclusively for our members at no charge. Bookmark this page and visit often for the latest guidance and best practices.
School-Based Law Enforcement Experts
Our subject matter experts bring decades of experience in school-based law enforcement, school administration, and school security consulting.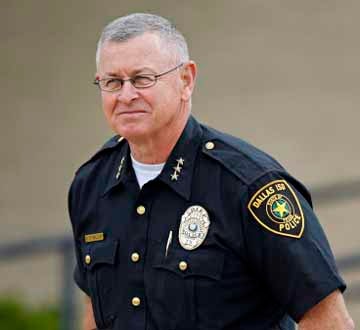 About Craig
Chief Miller started his law enforcement career in 1982 with the Dallas Police Department. He retired from Dallas PD in 2011 as a Deputy Chief of Police after working patrol, vice, computer crime analysis, narcotics, SWAT, bomb squad, canine, mounted patrol, and as Homicide Commander. 
As Homicide Commander for the eighth largest U.S. police department, Chief Miller oversaw 750 murder investigations. After retiring from Dallas PD, he became Chief of Police for the Dallas ISD Police Department, managing 220 personnel who provided safety and security services for the nation's 14th largest public school system. Chief Miller retired from Dallas ISD in March 2019. 
He has since worked as a school safety consultant for large and small school district administrators, specifically working with districts starting their own police departments. Chief Miller is included in the Texas School Safety Center Consultant Registry, allowing him to assist districts with safety audits and vulnerability assessments.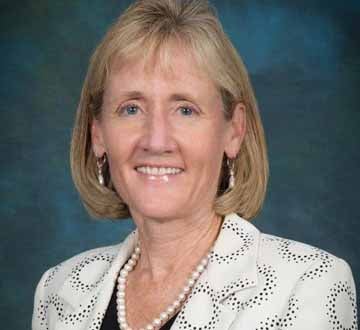 About Leigh
Dr. Wall retired from Santa Fe ISD in August 2021 after 43 years in education. She spent 18 years teaching at elementary, middle, and high schools in Louisiana and Texas before serving as a middle/junior high and high school principal in South Texas districts. 
She then served as Superintendent of Schools for Santa Fe ISD for 14 years. While in that role, Santa Fe High School experienced a tragic school shooting in 2018, when 23 individuals were shot and 10 lives were lost. Dr. Wall shares her experiences to assist educators, school resource officers, and school administrators across the country. She is committed to ensuring healthy, safe, and successful schools for students, staff, and communities.
Dr. Wall has a Master of Science in Education from Louisiana State University, a Doctorate in Educational Leadership from Walden University, and an Educational Mid-Management Certification from the University of Houston.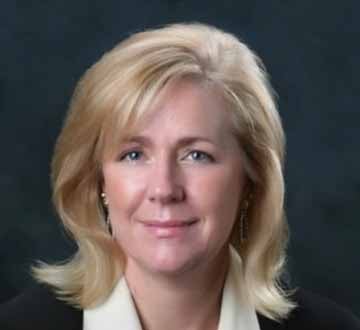 About Lisa
Chief Womack began her law enforcement career in 1992 with the Arlington Police Department, where she held multiple positions, including Assistant Chief of Police. She also led the APD school services division in partnership with Arlington ISD. Chief Womack then spent 10 years serving as Chief of Police in Sugar Land, Texas; Elgin, Illinois; and Lakeland, Florida.
As Commissioner with the Commission on Accreditation for Law Enforcement Agencies (CALEA), Chief Womack chaired the task force that reviewed and updated the CALEA best practices in policing standards, which have been adopted by accredited police agencies nationwide. She also served as an Executive Committee member with the International Association of Chiefs of Police for four years.
Chief Womack earned a bachelor's degree in criminal justice from Texas Woman's University and a Master of Public Administration from the University of North Texas. She also holds a Master Peace Officers certificate from the Texas Commission on Law Enforcement, as well as law enforcement certifications in Illinois and Florida.