5 Things You Need to Know About Workers' Compensation Coverage
At the TASB Risk Management Fund, our workers' compensation experts are passionate about helping educational organizations prevent workplace accidents and control their associated costs. We recognize, however, that you might not share our enthusiasm for experience modifiers, rate relativities, and loss ratios. That's okay, because we're here to share our knowledge with you, just as we have since 1974.
The better you understand the workers' compensation system, the better equipped you are to take full advantage of its benefits. With that in mind, here are five things you need to know about workers' compensation coverage.
1. It's not a new concept
Eighteenth-century pirates are responsible for one of the earliest documented workers' compensation systems. Loss of eyes, feet, hands, or arms in the course and scope of duty entitled pirates to a pre-determined amount of silver. Injured pirates who could not perform their normal job duties—plundering and pillaging—returned to work under modified duty. About 200 years later, states across the country introduced workers' compensation systems to protect employees in high-hazard occupations created by the Industrial Revolution.
2. Workers' compensation is the law
The Texas Department of Insurance, Division of Workers' Compensation (DWC) regulates the workers' compensation system. Texas is the only state that does not require most private industry employers to provide workers' compensation coverage. Public employers have no such choice. Texas Labor Code Section 504.011 provides educational entities with three options:
Self-insure. Large organizations could self-insure and pay for their claims themselves.
Purchase a commercial insurance policy. Commercial insurance carriers are state-licensed, state-regulated companies that sell insurance policies. Most commercial carriers are profit-driven, and many are publicly traded.
Join a risk pool. A risk pool is a group of public entities that unite to share risk. Members, not stockholders, own the pool and direct its operations.
3. Coverage benefits employers and employees
Workers' compensation benefits cover injured employees' medical care and replace a portion of their lost wages. Your coverage also provides burial and death benefits if employees suffer fatal work-related injuries or illnesses.
Workers' compensation coverage carries benefits for employers, as well. The law requires your provider to help you prevent workplace accidents and return injured employees to the team. If you take advantage of those free services, you can minimize indirect injury costs such as hiring temporary employees and paying overtime to make up for lost productivity. Visit the DWC website to learn more about the rights and responsibilities of employers and injured employees in the workers' compensation system.
4. Health care networks offer additional savings
Workers' compensation health care networks focus on delivering quality care, controlling the cost of care, and expediting return-to-work. The Fund is a member of the Political Subdivision Workers' Compensation Alliance (Alliance). Alliance doctors are trained to treat workplace injuries according to nationally recognized standards. The 2021 Network Report Card reflects the Alliance's positive impact on our members and their injured employees.
5. The market can be competitive
Even when the workers' compensation market is competitive and you have choices, we encourage you to choose a provider that maintains the financial stability necessary to keep its promises to you and your injured employees.
The Fund is more than a coverage provider
The Fund is one of the country's largest and longest-serving member-owned and operated risk pools. In fact, we celebrated 45 years of delivering comprehensive risk solutions to Texas educational entities in 2019. With our experts by their side, Fund members spend less time managing workplace injuries and more time educating students. We offer three plans to organizations that want to take advantage of the value of membership in our Workers' Compensation program:
Fully funded plan: The member pays a contribution for the agreed term to cover the servicing costs of program administration, including loss prevention, stop-loss coverage, claims handling, and medical cost containment. In exchange, all claims are paid and administered until closed, with no additional fees.
Aggregate deductible plan: The member is responsible for claim costs until the established claims liability or aggregate deductible is exceeded. Members who choose this plan pay a reduced coverage contribution.
Administrative services only plan:  The member is responsible for reimbursing the Fund weekly for all claims paid on its behalf. Claims administration fees are billed monthly. Any other administration fees will be billed as outlined on the Contribution and Coverage Summary.
Have Claim Questions?
Reach out to your TASB adjuster or your district's workers' compensation program contact for help navigating the  claims process.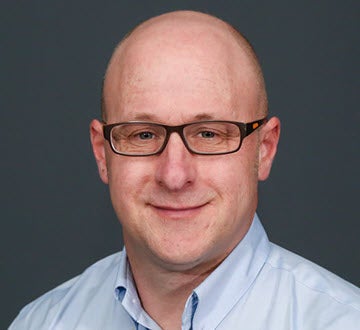 David Wylie
David Wylie serves as content developer on the risk solutions team. He brings more than 20 years' experience writing educational content that helps employers protect against workplace accidents, property damage, cybercrime, and other losses.