Use Caution when Cleaning and Disinfecting
Cleaning and disinfecting commonly touched surfaces are critical to keeping bacteria and viruses out of schools. If employees don't follow safety procedures, however, they could suffer chemical burns, eye injuries, breathing difficulties, or lung damage. Follow these best practices to protect custodians, maintenance staff, and anyone else who uses chemical-powered products on the job.
Choose Safe Products
The Environmental Protection Agency (EPA) Safer Choice program helps schools and consumers identify cleaning and other products containing ingredients that are safer for people and the environment. You can also explore spray-and-wipe disinfectants as a cost-effective alternative. Finally, do not allow employees to bring their own chemicals into the workplace.
Store Chemicals Securely
Employees who apply cleaners and disinfectants are not the only stakeholders at risk. The Centers for Disease Control and Prevention (CDC) advises schools to store chemicals in a secure location, away from students' reach and sight, with lids tightly closed.
Rely on Labels and SDSs
The Texas Hazard Communication Act requires employers to maintain labels and Safety Data Sheets (SDS) for every hazardous cleaning product and chemical they use. Labels and SDSs list the hazards associated with chemicals, explain how to safely handle chemicals, designate which personal protective equipment (PPE) to use, and describe how to safely store chemicals. Read the SDS in advance to ensure the product is appropriate.
Use PPE Properly
PPE puts a barrier between hazards and employees. Because PPE could be damaged or improperly fit to the user, you should always consider it the last line of defense. Start by removing hazards or reducing employees' exposure when possible. For example, you might be able to substitute a hazardous cleaning product for a less-hazardous alternative.
PPE requirements vary by product, but these forms of PPE often apply when working with hazardous chemicals.
Gloves, gowns. Use gloves and gowns to prevent direct skin exposure. Clothing should cover all skin other than the hands and face. Remind employees to protect themselves by removing gloves and gowns carefully and washing their hands immediately. Employees should talk to their supervisor to ensure disposable PPE is properly discarded after each use.
Eye, face protection. Goggles or safety glasses, face shields, and face masks that cover the nose and mouth protect employees and guard against chemical splashes.
Respirators. The market offers a variety of respirators that reduce chemical fume exposure. Apply these general principles when employees use respirators:
Avoid Combining Chemicals
Do not mix cleaning and disinfecting products without reading their labels and SDSs. If you mix incompatible chemicals, you could create health hazards. For example, products that contain bleach and ammonia can combine to cause severe lung damage or death. You should also avoid storing chemicals in containers that do not have the correct label or instructions.
Don't Overuse
More is not always better when it comes to cleaning and disinfecting. Overuse can contribute to health hazards, so apply no more than the manufacturer recommends. Employees should also make sure cleaning towels are free of oil, dirt, and residue from other chemicals.
Dilute Chemicals Safely
Use only the concentration specified on the instructions. To dilute a chemical safely, fill a bucket with water and use a designated measuring container to get the specified amount. Slowly pour the chemical into the bucket to avoid splashing. Water should be room temperature unless the manufacturer instructs you otherwise.
Ventilate the Area
Keep doors and windows open to increase ventilation in facilities and buses where chemicals were recently applied, but always prioritize security. During extensive cleaning and disinfecting, employees should periodically step outside for fresh air.
Are You in Compliance?
The Texas Hazard Communication Act requires employers to train employees on how to clean up to chemical spills. Fund members with Workers' Compensation coverage can comply with the law and keep their employees safe by taking advantage of this on-demand course. Designed for maintenance and facilities staff, the course reviews standard operating procedures for a spill, making a Spill Kit, and chemical spill response.
Editor's note: This article was originally published in November 2020. It has been updated for accuracy and comprehensiveness.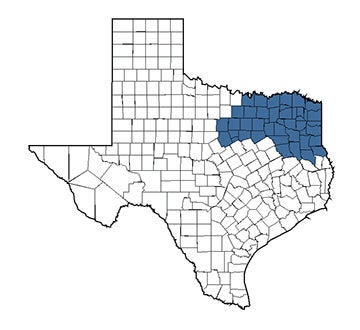 Nicole Callahan
Nicole Callahan is located in Rowlett and is responsible for providing risk solutions services to Workers' Compensation, Auto, Property, and Liability members in ESC Regions 8, 10, and 11 and most of Region 7.
Callahan joined TASB Risk Management Services as a risk solutions consultant in 2018. She began her environmental career in 2002. Callahan's field service experience in the public and private sectors ranges from plant decommissioning to high-hazard emergency response.