Monkeypox and the Threat to Schools
Monkeypox is now a public health emergency in the U.S. after a declaration from the White House. This comes after the World Health Organization declared it to be a public health emergency of international concern earlier this year.
At this time, the risk to schools is not considered high. But if monkeypox is in a household, it can spread throughout the members and be brought into the learning environment.
What Is It?
Monkeypox disease is caused by an infection with the monkeypox virus, which is in the same family as the smallpox virus. Although the name sounds similar, monkeypox is not related to chickenpox.
Monkeypox was discovered in 1958 when outbreaks of the disease occurred in monkeys kept for research, hence the name. The first human case was in 1970, and most cases since have occurred in central and western Africa. The current outbreak is of concern due to its international reach.
What Are the Symptoms?
Monkeypox symptoms usually begin within three weeks of exposure to the virus. Initial symptoms can be flu-like: headache, weakness, sore muscles, and swollen lymph nodes. A rash can develop between one and four days later with sudden onset and can vary from a local rash to a massive outbreak involving any part of the body, typically starting on the torso and spreading to the limbs.
In children, the rash can be similar to chickenpox and hand, foot, and mouth disease. The Centers for Disease Control and Prevention (CDC) suggests people with the virus remain isolated for the duration of their illness. That means all symptoms are gone and the rash is fully healed, which usually takes between two and four weeks.
Pro tip: Bolster your emergency operations plan with a public health and medical annex. Your annex will  provide a framework that promotes a consistent, coordinated response to contagious diseases.
How Is It Spread?
Monkeypox is contagious from the time symptoms start until the rash heals and all scabs fall off. It is mostly spread through direct contact with rash, scabs, or body fluids from an infected person.
A new report from the CDC discovered DNA from monkeypox on high-contact surfaces in the home of two infected people in Utah. High-contact surfaces include cloth furniture, blankets, handles, and switches.
The patients were still showing symptoms when the samples were collected. However, it is important to note no live virus was detected and the potential for indirect transmission is not yet known.
How Can You Protect Staff and Students?
Most cases in this outbreak have been in adult men, but the virus can infect anyone, young or old. To control the spread, schools should follow basic infection control procedures:
Make it clear that anyone who is sick must stay home.
Provide adequate handwashing supplies readily available.
Maintain routine cleaning and disinfection practices.
Provide personal protective equipment for anyone who cares for those with monkeypox.
Report investigations, cases, and laboratory reports to your local health department.
Researchers suggest people living in or visiting the home of someone with monkeypox should follow precautions to avoid close personal contact with skin lesions of infected persons, as well as indirect exposure by wearing a well-fitted mask, avoiding contaminated surfaces, washing their hands, and avoiding sharing anything with patients.
More Information
There is antiviral treatment for lab-confirmed monkeypox cases. A Food and Drug Administration approved vaccine is also available, but in limited quantities, and currently only offered to high-risk individuals. If you have other questions, check out the CDC's FAQ page.
Have Safety and Security or Emergency Management Questions? 
Members with Auto, Liability, Property, and Workers' Compensation coverage can request training and support from their risk solutions consultant.
Dr. Brian Buck
Dr. Brian Buck serves as TASB Medical Director in the Workers' Compensation division, providing medical expertise to support claims decisions.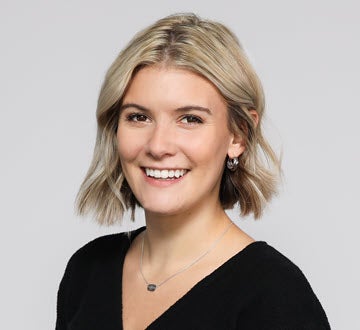 Madelin Jones
Madelin Jones joined the TASB Risk Management Fund in 2022, bringing more than 6 years of experience in the news industry creating daily content. Jones is a communications specialist for the risk solutions team focused on giving readers the information they want and need. At the Fund, she works with experts to write and promote content to help employers prevent loss from workplace accidents, employee illness, property damage, and cybercrime.