Are You Managing Electronic Waste Safely and Compliantly?
Your organization's laptops and mobile devices house personally identifiable information (PII) such as birthdates, addresses, social security numbers, medical records, and bank account numbers. If you sell, donate, or dispose of electronic devices without properly wiping them clean, all that PII goes with them.
Ultimately, your organization could be held liable for releasing sensitive information. You also have to consider the reputational damage that often comes with violating public trust. The good news is that you can protect your schools and  your stakeholders by managing electronic waste in an environmentally safe and legally compliant way.
What is E-Waste?
Electronic waste, commonly referred to as e-waste, is any electronic device that has been discarded by its former user. Many organizations sell their used electronics or send them to a recycling site. The recycler recovers usable parts and whole computers for resale or reuse.
Leftover material is sent to another recycler for more disassembly. Used electronics become e-waste when the recycler decides the material cannot be further reused, disassembled, or recycled.
E-Waste by the Numbers
According to the University of Columbia's Earth Institute blog, 49 million tons of e-waste were discarded across the globe in 2016. That number is on track to grow to 60 million tons by 2021.
The amount of e-waste produced worldwide is growing at a rate of 1.8 million metric tons per year, and there is no sign it will slow down:
Each person in the US produces about 50 pounds of e-waste per year.
Only 12.5 percent of e-waste is recycled, and 87.5 percent goes to a landfill or incinerator, according to Environmental Protection Agency estimates.
Older computer monitors such as cathode ray tube monitors contain an average of nearly eight pounds of lead, which is highly toxic to people and the environment.
The average circuit board is 26 percent heavy metal, which contains carcinogens.
Choosing a Vendor
A qualified e-waste vendor provides peace of mind that comes with knowing your equipment is being disposed of compliantly and in an environmentally sound manner.
When evaluating vendors, ask whether they follow these best practices:
Maintain proper insurance coverages, such as pollution liability
Dispose of equipment according to environmental, federal, state, and local laws, regulations, and requirements if it cannot be recovered, refurbished, repaired, or recycled
Destroy and recycle data-containing components rather than reselling them
Remove and destroy all asset tags, service tags, and other identifying information from equipment before it is reused, refurbished, or recycled
Wipe hard drives according to US Department of Defense standards, including DoD 5520.22-M
Maintain appropriate, accurate, written records of material management, and allow your organization to audit the records to ensure all e-waste was properly processed
Provide printed or carbon copies of every signed manifest and shipment form to your organization
Deliver a Certificate of Destruction, which certifies that equipment and components were destroyed according to applicable laws, as well as detailed transaction reports after completely processing electronics
Transferring Equipment to Students
Sometimes, districts choose to transfer equipment to students rather than disposing of it or recycling it. Under TASB Policy CQ (Legal), districts must do the following before transferring data processing equipment to students:
Adopt rules governing transfers, including provisions for technical assistance to the student by the district
Determine that the transfer serves a public purpose and benefits the district
Remove from the equipment any offensive, confidential, or proprietary information, as determined by the district
Wrapping Up
Your schools' laptops, hard drives, mobile devices, and other technology equipment house sensitive data about students, staff, and parents. Communities trust your team to protect that data. If it falls into the wrong hands, your organization could be held liable. 
Before you dispose of electronic waste, sell devices, or transfer them to students, make sure they're wiped clean according to US Department of Defense standards, including DoD 5520.22-M. A qualified vendor can help. If you choose to give equipment to students, follow the requirements in TASB Policy CQ (Legal).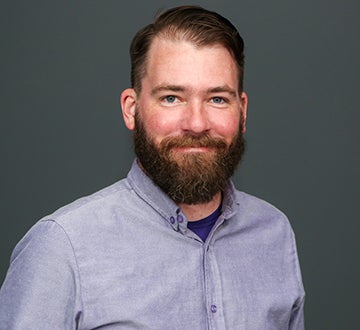 Lucas Anderson
Lucas Anderson joined TASB Risk Management Services in 2019, bringing more than a decade of experience in cybersecurity, network administration, and information technology. He advises districts on preemptive mitigation against ongoing and emerging cybercriminal threats targeting the education sector, as well as cybersecurity-related regulatory compliance. 
Over his career, Anderson has supported public and private organizations, including Booz Allen Hamilton, the White House Office of Management and Budget, the Department of Defense, and the Texas Association of Counties.