Bullard ISD Launches State's Only School District First Responder Organization
In the shadow of the Uvalde tragedy, Bullard ISD Officer Clayton Bryant spent time reflecting on the rise in school violence. He found that crime scene protocol sometimes delays critical care during emergencies.
"Looking closely at school shootings, one of the most concerning things I discovered is that EMS doesn't enter a scene until it's completely cleared by law enforcement," said Officer Bryant. "In a school setting, that could take hours. I realized that since I would already be inside if a tragedy happened, I could start lifesaving treatment long before EMS got to the victims."
So, Officer Bryant committed his own time and money to an EMT course at Tyler Junior College. He passed the national licensing exam, and the ink hadn't even dried on his certificate when his investment paid off.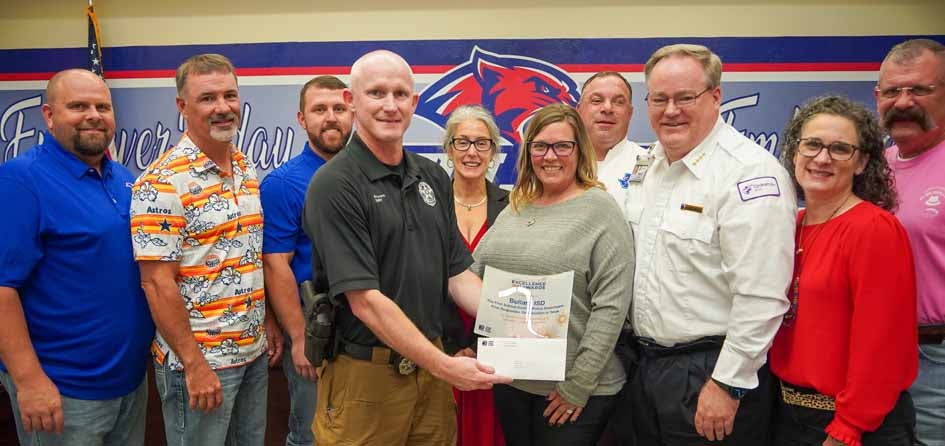 "One day, a student suffered a seizure, and local EMS and fire crews were on a call," remembered Officer Bryant. "Dispatch had to send for another crew that was stationed 20 minutes away. While they were in route, I monitored the student's vitals and made sure he was safe. Because I was there, the student had immediate medical assistance."
If Bullard ISD's story ended there, it would certainly be inspirational. But ground-breaking?
Collaborating with Christus Health just up the road in Tyler, Officer Bryant took the initiative to secure Bullard ISD's first responder organization (FRO) license. 
An FRO is a group or association of certified emergency medical services personnel that works in cooperation with a licensed emergency medical services provider. As the FRO sponsor, Christus Health provides Bullard ISD with the same equipment you would find on a basic life support ambulance, at no cost.
Along with recognition in the Tyler Morning Telegraph and other local media, Bullard ISD earned a Fund Excellence Award for its efforts. The award recognizes members who implement innovative solutions to risk management challenges.
Is an FRO Right for Your District?
In the spirit of collaboration, Officer Bryant leverages his new skills to support his peers. For example, he's quick to help the nursing team when tasks fall into his scope of practice. And then there's football season, when injuries are as much a part of the game as touchdowns and field goals.
"I was on the sideline during a game this fall when we had to life flight two injured players and send others by ambulance," said Officer Bryant. "Again, because our top-notch trainers and I were there, the players got the care they needed quickly. Fortunately, nobody suffered permanent serious or life-threatening injuries."
If your district operates in a rural region where ambulance delays are possible, a district FRO might be a good fit. For his part, Officer Bryant would love to see an FRO in every district. In fact, he's on a mission to make his vision a reality.
"During a recent Region 7 meeting, I walked school districts through the steps I took to launch our FRO program," said Officer Bryant. "The East Texas School Safety Task Force also attended. It was a great opportunity to share how Bullard ISD overcame a challenge that many districts, especially rural districts like ours, face every day."
5 Things to Know About FROs
The person who starts the FRO must hold an EMT license at minimum, and the FRO must have a medical director. The medical director, or another doctor on call, is there to answer medical-related questions.
It took one semester for Officer Bryant to complete the EMT coursework. He also had to log 100 ride-along hours and pass a national certification exam. To maintain his license, he has to meet continuing education requirements every two years.
Applicants must complete the licensing process through the Department of State Health Services.
As part of the licensing process, the FRO must include a written affiliation agreement with a primary licensed EMS provider in the service area.
Bullard ISD must renew its FRO certification every two years.
Stronger Together
The Fund's strength is built on 1,000-plus educational entities coming together to share risk. Excellence Awards recognize members who implement innovative solutions to their risk management challenges. We encourage you to read about other award-winning initiatives and consider how you can adopt them to control losses in your district.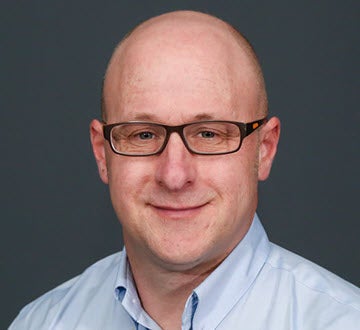 David Wylie
David Wylie serves as content developer on the risk solutions team. He brings more than 20 years' experience writing educational content that helps employers protect against workplace accidents, property damage, cybercrime, and other losses.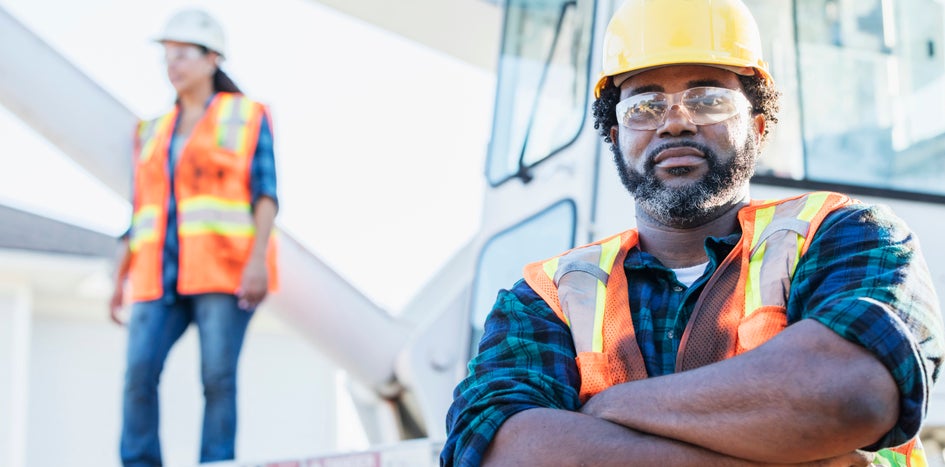 Article
Elements of Accident Prevention Plans
An accident prevention plan can keep employees safe at work and keep them from taking days off of work. We broke down how to create one and what to include.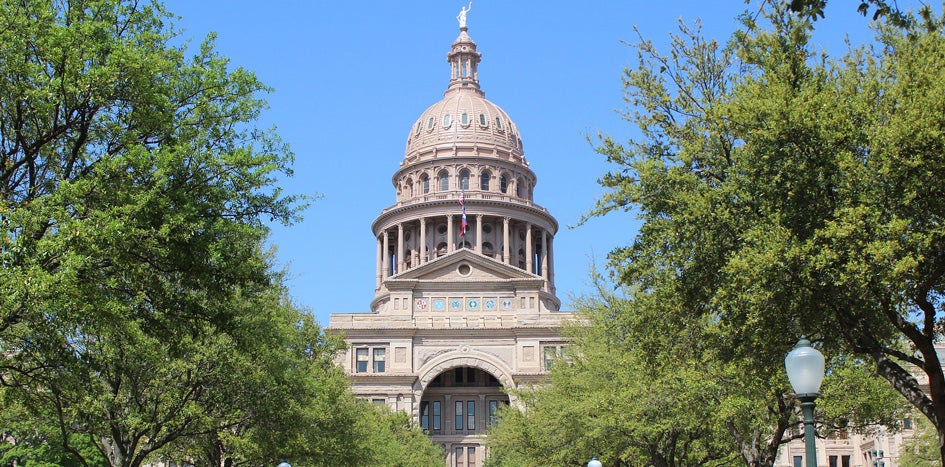 News Update
State Directs Schools to Complete Security Initiatives
Schools must confirm they completed state-mandated security initiatives. The initiatives include targeted, partial safety audits.