Bat Management Done Safely and Compliantly
We humans constantly expand our footprint. The more homes, high rises, parking garages, and schools we build, the more likely we are to encroach on the territory of a species that's been around for 50 million years: bats. Looking for a new place to hang—literally—some bats take up residence in schools.
One Alabama elementary school shut down for three days when bats were found in classrooms. Closer to home, a Texas teacher mistook a bat for a small piece of trash on the floor. When she tried to pick it up, the bat bit her.
Federal law prohibits schools from using insecticides, rodenticides, disinfectants, or mothballs to kill bats. That doesn't mean you have to accept them as roommates.
Rabies: Fatal but Preventable
Bats can carry and transmit viruses such as Ebola, SARS, MERS, COVID, and rabies to humans. Rabies, which only affects mammals, is a deadly viral infection passed to humans through an infected animal's saliva. The virus then attacks the nervous system and causes paralysis and death. Any animal can get rabies, but it's most common in dogs, raccoons, skunks, foxes, and, you guessed it, bats.
Potential signs of rabies include:
Early stages: Initial discomfort and itching near the bite
Middle stages: Anxiety, confusion, and agitation
Late stages: Hallucinations, insomnia, fear of water, death
Rabies is almost always fatal without treatment. If someone is bitten or scratched by a bat—or if infectious material such as saliva or brain material from a bat gets into the eyes, nose, mouth, or a wound—wash thoroughly with soap and water and seek medical attention immediately. The multiple-shot series ranges from about $1,200 to $6,500, but it saves lives.
Pro tip: Visit the Texas Department of Health and Human Services for a monthly report of rabies cases in your county.
Core Elements of a Bat Management Plan
Administrators should work with their state-mandated school integrated pest management (IPM) coordinator to implement a site-specific bat management plan. The plan should include procedures for:
Preventing contact between bats and humans. Examples include closing gym doors, sealing holes that are dime-size or larger, securing roof flashing, and keeping window screens in good shape. The best time to evict bats is between September and April, outside of maternity season. Otherwise, you risk killing the adults and orphaning their offspring.
Training employees to respond properly. If a bat is spotted on school property, students, staff, and visitors should be moved and the area should be isolated. From there, a trained employee should remove the bat. Make sure parents know what to do if their child crosses paths with a bat on the playground outside of school hours.
Responding to bat presence, bites, and rabies confirmations. Bats should be considered rabies suspects if they are found on the ground, in buildings, of if they're active during the day (they're nocturnal). Bats have to be tested by a DSHS-designated rabies laboratory if they could have had contact with people or domestic animals.
Bat Removal Strategies
Remember, the law prohibits the use of chemicals to kill bats. Here's what you can do to remove them from your facilities.
One Bat
Your district should train more than one employee to safely remove bats. To remove a single bat, a trained responder should wear a long-sleeve shirt or jacket, thick work gloves, and a plastic face shield.
Bat Colony
Station staff around the facility at dusk when bats hunt for food. Note the exit points and consider strategies for sealing them:
Eviction tubes allow bats to leave but not re-enter.
Similarly, netting installed over entry points allows bats to fly out but not crawl back in.
If you want to reduce the risk of evicted bats causing problems in your community (and generating bad publicity for your district), consider alternative housing.
Contracting with a Vendor?
You don't need a license to remove bats in Texas. If you outsource the job, vet your vendor to make sure they have the right experience, equipment, and insurance.
Your School Pest Expert
You'd have to cast a wide net to catch everyone who supports Texas public school kids. Consider Janet Hurley. During her 20-plus-year career at Texas A&M AgriLife Extension, Janet's carved out a niche as the state's go-to resource for school integrated pest management.
Most of the content for this post is based on resources Janet developed. Any school can take advantage of them at no cost. Visit the AgriLife Extension website for downloadable resources, PowerPoint presentations, a written bat management plan, and best practices for managing bats on campus.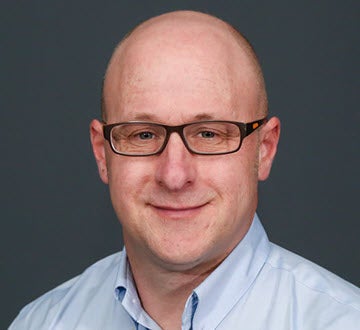 David Wylie
David Wylie serves as content developer on the risk solutions team. He brings more than 20 years' experience writing educational content that helps employers protect against workplace accidents, property damage, cybercrime, and other losses.