4 Safety Tips for Crossing Guards
For commuters, a crossing guard's Texas-sized smile and welcoming wave can make rush hour traffic bearable, if not downright pleasant. For parents, crossing guards are dependable adults trained to protect children's safety. So how do crossing guards protect their own safety on the job?
All crossing guards must complete an approved traffic direction training program as defined by the state's basic peace officer course curriculum. Guards will learn specific safety procedures that apply to their municipality or school district. Schools can reinforce that training by sharing these universal best practices with crossing guards.
1. Follow Street-Crossing Best Practices
Motorists spent the summer enjoying light traffic and no school zone speed limits. Some might need time to adjust to the reality of back-to-school driving.
Remember these street-crossing best practices year-round, especially during the first few weeks on the job:
Use marked crosswalks only.
Avoid distractions such as eating, reading, and listening to music.
Wait for natural traffic breaks before crossing children if possible. If you need to temporarily stop traffic, you should be the first person into and out of the street.
Make eye contact with lead drivers and use bold, exaggerated signals before you step into the street.
Give vehicles more time to stop during wet and icy conditions. Similarly, remember that larger vehicles require longer distances to stop safely.
After you cross a group of children, stand on the curb, not the street, and wait for the next group.
2. Make Sure You're Seen and Heard
On a foggy, rainy New Jersey morning, an 81-year-old crossing guard died after being struck by an SUV. The driver reported that by the time he saw the victim, who was not wearing a high-visibility vest, it was too late to stop.
This tragedy underscores the importance of ensuring you have the equipment you need to be seen and heard, including:
High-visibility traffic safety vest, gloves, traffic cones, and raincoat. Do not use an umbrella. It could block your vision.
Whistle
"STOP" paddle if your municipality or district requires it (Don't assume vehicles will stop just because you're holding up your paddle)
Sunscreen and hat
Comfortable shoes with non-slip soles
Warm clothes in cold weather. Remember to wear high-visibility vests over other clothes.
Walkie talkie for emergencies
If your equipment is lost or stolen, notify your supervisor immediately.
3. Report Unsafe Conditions
So far, we've focused on behaviors that help protect crossing guards and students. Don't forget about hazardous conditions that contribute to injuries.
If you observe any of these hazards at your post, notify your supervisor:
Suspicious people loitering near crosswalks
Crosswalks with potholes, large cracks, uneven surfaces, and other damage
Inadequate lighting, especially at daybreak and dusk
Damaged or missing traffic control devices such as stop signs, stop lights, speed limit signs, and pedestrian walk lights
Overgrowth of trees, shrubs, or other plants that blocks signs, school zone flashers, or sidewalks
Aggressive animals
4. Know What to Do During an Emergency
Texas records a reportable traffic collision about every 57 seconds. Approximately 1,000 of those crashes happen in school zones annually, according to the Texas Department of Transportation. During an emergency, stay calm and respond appropriately:
Do not move the victim unless they are in additional danger by remaining. If necessary, use a vehicle to block the victim from traffic.
Stop escorting children across the street immediately. Assemble them in a group off the street and wait for a police officer to direct you.
Ask two drivers to call 911.
Notify your supervisor as soon as possible.
Do You Have a Safety Plan?
Traffic isn't the only risk your crossing guards face. Threatening pets or wild animals sometimes get too close for comfort. Potholes, wet pavement, and uneven walking surfaces can cause slips, trips, and falls. You also have to consider weather-related injuries and illnesses such as heat stroke, hypothermia, and lightning strikes.
You can help crossing guards protect themselves by implementing a comprehensive safety plan. At minimum, your plan should include:
Review of district policies and procedures
Worksite inspections
Training on how to recognize and navigate hazards, use personal protective equipment, and respond to emergencies, and report on-the-job injuries
A protocol for ensuring crossing guards receive the same emergency management notifications that on-site staff receive
The Fund is here to help our members prevent workplace injuries and the costs that come with them. We encourage you to reach out to your regionally based risk solutions consultant for guidance, resources, or training. In the meantime, have a safe, productive school year!
This article was originally published in August 2019. It has been updated for accuracy and comprehensiveness.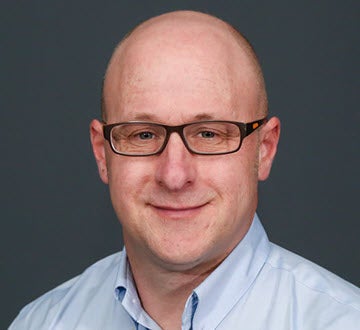 David Wylie
David Wylie serves as content developer on the risk solutions team. He brings more than 20 years' experience writing educational content that helps employers protect against workplace accidents, property damage, cybercrime, and other losses.