6 Common Questions About Coronavirus and Workers' Compensation
Our team is here to guide and support members during the pandemic. We put together this list of six common questions our claims professionals have fielded about the coronavirus and workers' compensation coverage.
Follow health officials' advice
The Division of Workers' Compensation offers coronavirus prevention resources on its website. If an employee has severe symptoms such as high fever or persistent chest pain, they should seek immediate medical treatment.
If they have minor symptoms, such as low-grade fever, cough, or sore throat, they should contact their primary care physician and ask for guidance or pursue telemedicine.
Commonly asked questions
Q1: If our staff comes to work during this time period and an employee contracts coronavirus, would they be covered by workers' compensation?
A: Coronavirus, like the flu and other communicable illnesses, is usually not covered by workers' compensation unless the employee's job or occupation places them at a greater risk than the general public to contract the illness. The more widespread the coronavirus becomes, the more difficult it will likely be to link to employment. Each claim has unique circumstances that are carefully evaluated to determine whether or not the claim is covered by workers' compensation.
File a COVID-19 workers' compensation claim when an employee has a confirmed COVID-19 diagnosis and asserts that the disease was contracted at work.
Update: Per Senate Bill 22, any first responder, such as school police officers, firefighters, emergency medical technicians, and detention and custodial officers who report a confirmed COVID-19 diagnosis that they believe may have been contracted on the job on or after March 13, 2020, should be reported immediately."
Q2: Can we have staff sign an agreement that coronavirus would not be covered, and a claim can't be filed?
A: No, you cannot have an employee sign a waiver of their right to file a claim.  
Q3: My employee is telling me they have coronavirus from work. What should I do?
A. Start by directing the employee to appropriate care. Then, file the First Report of Injury with your workers' compensation provider immediately.
Fund members with Workers' Compensation coverage can file a First Report of Injury online. An adjuster will reach out and explain how to proceed. Please be sure to list COVID-19 in the field "How injury or illness/abnormal health condition occurred. Describe the sequence of events and include any objects or substances that directly injured the employee or made the employee ill."
State law requires employers to file the report with their provider within eight days of the employee notifying the employer of an occupational disease or illness due to their work.
Q4: My employee wants to file a workers' compensation claim due to coronavirus, but I don't think it's covered. What should I do?
A: Start by directing the employee to appropriate care and filing the First Report of Injury, as explained in question three. Filing the report does not guarantee the injury or illness will be covered. A licensed adjuster must investigate and determine compensability. Failure to file timely can subject an employer to fines and result in losing the ability to defend a claim that is not compensable.
Q5: What if an employee waits a few weeks to notify the employer about their illness?
A: File a First Report of Injury as soon as the employee or his or her representative notifies you. Remember, employers are required to file the First Report of Injury with their workers' compensation provider within eight days of their knowledge of an alleged work-related illness.
Q6: What if an employee tells another employee, but not their supervisor, they think they contracted coronavirus at work?
A: Once a possible on the-job illness is reported to a supervisor, nurse, manager, secretary, or anyone to whom an employee would reasonably be expected to report an injury or illness, the First Report of Injury must be completed and filed. Please reach out to these individuals and explain the importance of ensuring they tell administration immediately when they learn about any possible on-the-job injury or illness.
Need more guidance?
For more guidance on navigating COVID-19 and workers' compensation claims, reach out to your adjuster or Workers' Compensation Program Consultant.
Editor's note: This article was originally published in March 2020. It has since been updated for accuracy and comprehensiveness. 
Have Workers' Compensation Process Questions?
Members with Workers' Compensation coverage can request support from our Workers' Compensation Program Consultant Laura Romaine at 800-482-7276, x2845 or laura.romaine@tasb.org.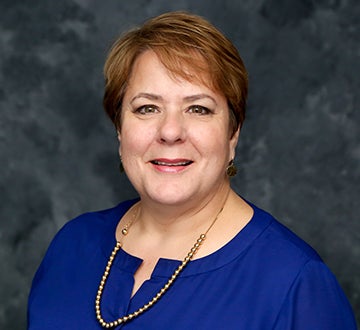 Laura Romaine
Laura Romaine serves as the workers' compensation program consultant for TASB Risk Management Services, where she works directly with Fund members to help them navigate Texas workers' compensation reporting requirements.
Romaine joined TASB in 1995 and has more than 30 years of workers' compensation experience.