3 Workers' Compensation Compliance Tips for Schools
When employees suffer work-related injuries, a state-regulated process is set in motion. Employers who don't fulfill their obligations could face fines. Follow these three tips to avoid regulatory scrutiny and ensure your injured employees receive timely, accurate workers' compensation benefits.
1. Explain your employees' responsibilities
Do your employees know where to go for the claim-related information they need? Do they understand their mandated responsibilities?
Make sure employees know how to report on-the-job injuries.
Train any employee whom other employees are reasonably expected to report to, such as principals, supervisors, secretaries, nurses, and trainers, on their role in reporting and handling the reporting of work-related injuries.
Show reasonable reports where to find instructions for your workers' compensation reporting process.
2. Update your procedures and forms
Claim administrators are responsible for keeping official work-related injury and illness records and filing state workers' compensation forms. Provide your administrators and anyone on your campuses who is responsible for reporting injuries to the claim administrator with a procedure and instructions for meeting their obligations.
Ensure all forms are up to date. Learn which forms apply to each step in the claim process.
Identify employees responsible for alerting your claim administrator(s) of reported or known on-the-job injuries or illnesses on campuses and/or departments. Review their instructions and ensure they are up to date.
Fund members with Workers' Compensation coverage can request updated administrator and campus/department workers' compensation instruction packets by emailing inquiry@tasbrmf.org.
3. Notify your staff about the Alliance
The Fund is part of the Political Subdivision Workers' Compensation Medical Alliance (Alliance). The Alliance delivers quality care, expedites return-to-work, and saves costs for our members:*
*Schools that do not participate in the Fund's Workers' Compensation program should consult their workers' compensation provider regarding their network requirements.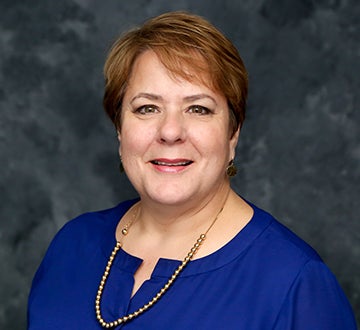 Laura Romaine
Laura Romaine serves as the workers' compensation program consultant for TASB Risk Management Services, where she works directly with Fund members to help them navigate Texas workers' compensation reporting requirements.
Romaine joined TASB in 1995 and has more than 30 years of workers' compensation experience.