How To Keep Sexual Harassment Out of Your Schools
Sexual harassment in school districts, whether employee-to-student or student-to-student, is becoming all too familiar. Unfortunately, this widespread issue is not always easy to recognize or effectively address. To protect students and minimize the risks associated with sexual harassment, school administrators need to understand what amounts to harassment and take steps to not only prevent issues but also resolve them when they do occur.
What Is Sexual Harassment?
The most recent Title IX regulations define sexual harassment as conduct on the basis of sex that satisfies one or more of the following:
Quid pro quo (something for something), which happens when a district employee conditions an aid, benefit, or service on an individual's participation in unwelcome sexual conduct
Unwelcome conduct determined by a reasonable person to be so severe, pervasive, and objectively offensive that it effectively denies a person equal access to the school's education program or activity
Sexual assault, dating violence, domestic violence, or stalking
A few examples of misconduct include, but are not limited to:
Inappropriate touching, kissing, or hugging
Unwanted, repeated requests for sexual favors or dates from a peer
Requests for sexual favors or dates from any adult to a student in a K-12 setting
Inappropriate or lewd comments about someone's body or appearance, as well as comments of a sexual nature
Unwanted emails, texts, messages, videos, or photos of a sexual nature
Gossip about someone's personal relationships or sex life
Staring, leering, or making gestures of a sexual nature
Blocking someone's way or their movement, especially in a physically threatening or intimidating way
Reduce the Risk of Sexual Harassment in Your District
Providing a safe environment for students, free from harassment, should be the goal for every school district. Additionally, understanding and limiting liability risks should be an ongoing effort. Courts may hold districts responsible for their failure to respond to sexual harassment complaints by finding a district's actions, or lack thereof, to be deliberately indifferent or clearly unreasonable.
By acting reasonably in light of the known circumstances when reports of sexual harassment are received, your district can avoid deliberate indifference. Equipping your faculty, staff, and students to recognize and address sexual harassment represents a big step toward reducing, if not eliminating, this form of liability.
Consider the following suggestions for addressing student-to-student and employee-to-student harassment. When an incident involves an adult and a student, additional legal obligations may apply, such as child abuse and State Board for Educator Certification (SBEC) reporting.
Review Your Policies
Schools are required to have a sexual harassment complaint policy. Your policy should be sound, practical, and detailed enough to clearly explain what is and is not tolerated. However, the policy should not be so specific that it makes it difficult to address each unique circumstance.
Districts should review policies DIA (LOCAL) and FFH (LOCAL). Visit TASB Policy Service for Update 115 regarding these policies. Additionally, TASB's School Law eSource article, Bullying, Cyberbullying, and Hazing (pdf), provides a great foundation for what your student and employee policies should include.
Train Employees
Train all employees on how to monitor interactions in their schools, recognize inappropriate conduct, and address it. It is important for your employees to understand their reporting responsibilities because the Title IX regulations state that if any employee of a K-12 district receives notice of sexual harassment, then the district has actual knowledge of the incident, and it must properly respond. Districts must ensure employees know how to promptly report incidents of sexual harassment to the Title IX Coordinator. Review your policies DIA (LOCAL) and FFH (LOCAL) for guidance on reporting sexual harassment allegations.
Promote Student Awareness
Your student handbook is a good place to address sexual harassment and provide guidance on how students can report such misconduct. Deliver age-appropriate training for students on what constitutes sexual harassment under your policy and the repercussions for engaging in sexual harassment. Consider holding assemblies or student policy classes at the beginning of each school year or each semester to ensure students hear your message loudly and clearly: The district does not tolerate sexual harassment.
Always Document
Document the district's response to every incident of sexual harassment from beginning to end. Title IX regulations require a record to be maintained for seven years. The record must include:
Each sexual harassment investigation and outcome regarding responsibility, including audio or audiovisual recordings or transcripts
Appeals and results
Informal resolution and results
All materials used to train Title IX Coordinators, investigators, decision makers, and anyone who facilitates an informal resolution process
Supportive measures taken
Need to Know
Title IX of the Education Amendments of 1972, 20 U.S.C. 1681, prohibits discrimination based on sex and applies to any institution that receives federal funding, including public school districts and colleges. Title IX is triggered whenever discrimination occurs based on a person's sex, which includes, but is not limited to, sexual harassment whether by another student, teacher, school administrator, or staff member.
Organizations that need legal advice or answers to policy questions are encouraged to contact TASB Legal Services at 800.580.5345 and TASB Policy Service at 800.580.7529.
Have Legal Risk Questions? 
Members with Liability coverage can request training and support from Legal Liability Risk Consultant Charli Searcy at 800-482-7276, x1137 or charli.searcy@tasb.org.
Sources:
Title IX of the Education Amendments of 1972, 20 U.S.C. 1681 (Title IX definition paraphrased)
Editor's note: This article was originally published in May 2018 and has been updated for accuracy and comprehensiveness.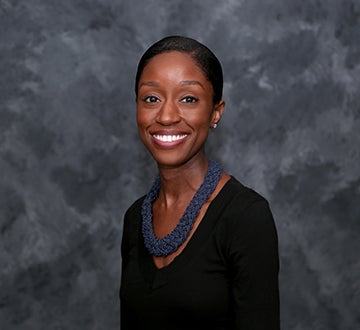 Charli Searcy
Charli Searcy joined TASB Risk Management Services as the legal liability risk consultant in 2018. She provides guidance to Fund members on student- and employment-related risks such as bullying, discrimination, sexual misconduct, and compliance with Titles IX, VI, and VII.
Searcy previously served as a judicial clerk before practicing as an attorney in Mississippi.