How To Reduce the Risk of Inappropriate Employee-to-Student Relationships
In a previous post, we shared tips for reducing the risk associated with sexual harassment in schools. A related, and more specific, sexual harassment issue districts struggle with is inappropriate relationships between employees and students. The TASB Risk Management Fund (Fund) encourages districts to develop and enforce policies that address inappropriate relationships and reduce the risk of potential liability. Here are some suggestions to consider when developing, implementing, and improving your policies.    
Raise awareness among employees and students
All employees should know how to identify inappropriate relationships between employees and students. Keep your staff fully informed on policies concerning appropriate conduct on and off campus, including electronic communication such as text messaging. Your Policy DH (LOCAL) and employee handbook provide more guidance on electronic communication between students and employees.  
Encourage your district to provide age-appropriate education and resources to promote awareness among students. Assemblies and student policy classes are good forums for explaining what sexual misconduct is and teaching students how to identify harassment and assault.
As part of your outreach efforts, emphasize students' privacy rights. Students may be more willing to come forward if they understand that the district will protect their privacy when possible. Remember to comply with the Family Educational Rights and Privacy Act (FERPA) when disclosing student information.
For general guidance on privacy of education records, review your Policy FL (LOCAL).
Train employees regularly
Districts should consistently implement their policies by providing yearly training, evaluations, and feedback for employees. Training should equip employees with practical tips for identifying and addressing inappropriate employee-to-student relationships.
Regularly scheduled training also helps measure whether employees understand and comply with policies and procedures. Everyone learns differently, so deliver training in a variety of formats, such as presentations/lectures and workshops. Properly trained employees can be your first line of defense against liability related to inappropriate employee-to-student relationships. Encourage employees to listen to what students say, directly and indirectly, and to watch how they interact with each other and with school employees.
As your eyes and ears in the classroom, the hallway, the gymnasium, and the cafeteria, employees can also work together to identify opportunities to improve existing policies. This collaboration can be implemented through round-table or other open discussion forums to effectively engage employees' feedback.
Screen applicants thoroughly
While it is important to teach employees to identify inappropriate relationships, it is even more important to ensure that these very employees are not the problem. That is why every school should establish a thorough applicant screening process.
The process should include the required criminal history information check to ensure applicants who have a history of sexual misconduct offenses are identified. Your application should include the pre-employment affidavit (pdf). The affidavit requires candidates to disclose relevant facts concerning a charge, judicial decision, or conviction, and whether or not the charge was determined to be true or false regarding an inappropriate relationship with a minor.
You should also ask for references and contact each one, closely noting their responses concerning the applicant. For example, if the reference is very hesitant to give information about the applicant that they are legally allowed to share, this may be a red flag. Also, if the reference cannot give details or specific instances about the applicant's abilities, skills, or leadership capabilities, there is cause for concern.
For more information, review your Policy DBAA (LOCAL) titled, "Employment Requirements and Restrictions, Criminal History and Credit Reports." You should also review TASB Legal Services' article on Reporting Educator Misconduct to SBEC (pdf).  
Restrict communication
Electronic communication drives many inappropriate relationships, especially between employees and students. Schools should consistently implement all policies, including policies that address transparency and restrictions.
TASB HR Services' model employee handbook suggests copying a parent, supervisor, or the employee's district on text messages and other forms of electronic communication with students. The suggestions include restricting the topics of electronic communications and the time of day when communications are exchanged. It also advises prohibiting employees from "friending" students on their personal social networking accounts.
Review your Policy DH (LOCAL) for guidance on electronic communications between employees and students.
If you need legal advice or have questions about your policies, we encourage you to contact TASB Legal Services at 800-580-5345 and TASB Policy Service at 800-580-7529.
Have Legal Risk Questions? 
Members with Liability coverage can request training and support from Legal Liability Risk Consultant Charli Searcy at 800-482-7276, x1137 or charli.searcy@tasb.org.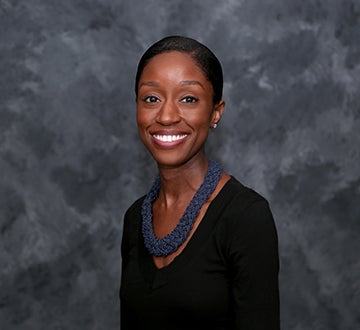 Charli Searcy
Charli Searcy joined TASB Risk Management Services as the legal liability risk consultant in 2018. She provides guidance to Fund members on student- and employment-related risks such as bullying, discrimination, sexual misconduct, and compliance with Titles IX, VI, and VII.
Searcy previously served as a judicial clerk before practicing as an attorney in Mississippi.