Fund Network Saves Money, Delivers Quality Care
The Fund is committed to controlling the impact of workplace injuries for our members and their employees. As part of that commitment, you benefit from access to the Political Subdivision Workers' Compensation Alliance (Alliance).
Results from the 2021 Network Report Card show the Alliance is doing exactly what it was created to do: deliver quality health care, rein in costs, and get injured employees back on the job.
How the Alliance stacks up
The Texas Department of Insurance evaluated 10 workers' compensation networks based on health care costs, utilization, satisfaction, access to care, return-to-work, and health outcomes.
2021 Alliance accolades include:
Highest scores in the "getting care quickly" and "satisfaction with treating doctor" categories
Second-lowest overall medical costs
Lowest average number of prescriptions per injured employee
Lowest average pharmacy costs per claim
The case for networks
To truly understand the importance of workers' compensation healthcare networks, we have to rewind 20 years. A 2001 study by the Texas Research and Oversight Council on Workers' Compensation painted a picture of a system that was failing employers and injured employees alike:
Of the nine states examined, Texas had the highest average medical costs per workers' compensation claim, 20 percent higher than the next-highest state.
Texas recorded the second-highest pharmaceutical costs per claim, more than 23 percent higher than the third-highest state.
Of the nine states compared, Texas had the highest or second-highest utilization rates for multiple services, including office visits, surgery, and physical medicine.
Despite receiving more care than their counterparts in other states, injured employees in Texas recorded lower levels of physical and mental functioning and more lost time from work.
Skyrocketing treatment bills were among the factors that made it difficult for some employers to find affordable workers' compensation coverage.
With any eye toward overhauling the system, lawmakers passed comprehensive legislation in 2005. One of the bill's significant components authorized employers to create or contract with workers' compensation health care networks.
A recent follow-up study suggests the workers' compensation reforms enacted 16 years paved the way for the system's recovery:
Workers' compensation coverage rates plummeted 68 percent between 2005 and 2018.
Texas' cost per claim with 12 months maturity is about 24 percent less than the median cost of the 18 states analyzed.
Injured employees in Texas wait half as long for their first non-emergency medical visit as they waited in 2011.
90 percent of employees say the care they receive for their work-related injuries or illnesses is as good or better than their routine medical care, compared with 81 percent in 2005.
As of 2017, 91 percent of injured employees had returned to work within one year of their injuries, compared with 87 percent in 2007.
For people, not profit
Fund leadership recognized networks' potential to rein in costs and get injured employees back on the job. In 2006, we joined four other strong, stable Texas risk pools to form the Alliance.
Unlike typical healthcare networks, the Alliance is not commercially available, and its services aren't sold for profit. As a member-owned, 504 network, the Alliance's sole focus is on giving your employees access to the best doctors when they suffer a work-related injury.
If the injury is an emergency, the employee should visit an emergency room and seek follow-up care from an Alliance healthcare provider if necessary. For non-emergencies, employees should follow your schools' reporting procedures and make an appointment with an Alliance provider.
Your Alliance responsibilities
Employers that participate in the Alliance are required to fulfill three administrative responsibilities:
1. Post the Notice of Political Subdivision Workers' Compensation Alliance Requirements for Work Related Injuries at each campus.
2. Give a copy of the Employee Notice of Alliance Requirements to all current employees and new hires. You are also required to give the notice to injured employees no later than three days after the injury happens.
3. Have every employee sign the Employee Acknowledgment of Alliance Requirements and keep a copy in their personnel file.
The value of membership
The Alliance is part of the Fund's comprehensive strategy for preventing workplace accidents and controlling their costs when they do happen. Members with Workers' Compensation coverage also benefit from:
Guidance from regionally based risk solutions consultants who specialize in the hazards your employees face on the job.
An in-house, board-certified medical director and a team of licensed adjusters, utilization review agents, and registered nurses who bring more than 300 combined years of experience getting injured employees well and back on the job.
Access to a dedicated special risk consultant who helps you comply with your regulatory responsibilities.
A pharmacy benefit benefits manager program that saves 63 percent annually.
A telemedicine program that gives employees convenient access to quality healthcare, without the time commitment associated with in-person appointments.
Editor's note: This article was originally published in October 2020 and has been updated for accuracy and comprehensiveness.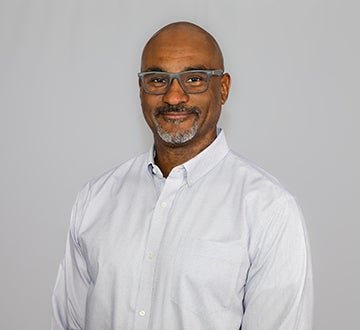 Hiawatha Franks
Hiawatha Franks is the claims officer for TASB Risk Management Services. He is responsible for providing strategic and operational oversight of claims operations for auto, liability, property, workers' compensation, and other programs.
Franks joined TASB in 1998 and served as the workers' compensation claims manager until 2005. After working for large insurance carriers for 12 years, he returned to TASB in 2017 as the workers' compensation claims division director and has served as the claims officer since March 2022. With more than 25 years of experience in the workers' compensation field, Franks has served as the claims director for The Hartford's small business insurance program as well as in roles of increasing responsibility at companies such as Texas Mutual and American International Group, Inc.
Franks holds a Bachelor of Business Administration from Texas State University and a Master of Business Administration from Walden University. He also earned the Chartered Property Casualty Underwriter and Associates in Risk Management professional designations.