7 Best Practices for Addressing Cyberbullying
Cyberbullying has played out for decades through familiar electronic mediums such as email, instant messaging, and social media. Increased use of technology in schools opens more doors for incidents. If you follow these seven tips, you can help protect your students from becoming victims and reduce your organization's risk of liability.
David's Law
In 2016, a 16-year-old Texas student who had been continuously bullied by his peers through text messages and social media died by suicide. The Legislature responded by passing David's law, one of many Texas laws and regulations that address bullying and cyberbullying.
David's Law requires school districts to include cyberbullying in their policies and notify parents if their child has been the victim of bullying or is the aggressor. The law also provides victims with remedies and enforces stricter punishment on aggressors. Under David's law, school districts have more tools to address cyberbullying.
Examples include the ability to:
Investigate off-campus bullying that affects the school environment
Collaborate with law enforcement on criminal matters
Place students in a disciplinary alternative education program or expel students for certain bullying behavior
Invest in counseling and rehabilitation services for the victim and the aggressor
1. Know Your Policies
Districts are required to adopt and consistently enforce policies that prohibit bullying and harassment. Staff should be well versed in bullying-related policies, including FFI (LOCAL) Freedom from Bullying. The policy not only prohibits bullying and retaliation but also establishes procedures for reporting incidents, notifying alleged victims' and aggressors' parents, providing those involved with counseling options, and disciplining aggressors. Consider conducting a round table discussion or general meeting with principals, teachers, and staff to ensure everyone is on the same page.
2. Teach Staff To Recognize the Signs
Your employees interact with students every day, so they are in a good position to recognize potential signs of cyberbullying. It is critical that employees report potential red flags of cyberbullying that interferes with the victim's educational opportunities or substantially disrupts orderly school operations. For example, a cyberbullying victim might get upset or angry after using a cell phone or computer, or they may withdraw from participating in class or extracurricular activities. Notify your threat assessment team if a student makes threats of violence or exhibits harmful, threatening, or violent behavior.
3. Educate Students
Students should know what constitutes cyberbullying and understand the consequences. You could host classes or assemblies that include interactive exercises that help students learn to recognize the red flags and report incidents. Remember that districts are required to provide an anonymous reporting option. Supplemental educational material could be published in handouts, pamphlets, and other literature distributed to students.
4. Respond Promptly
The Texas School Safety Center bullying toolkit includes a checklist that helps determine whether an incident constitutes bullying or cyberbullying under the law. If it does, your district must promptly investigate the incident. As appropriate and according to your policies, you must also notify involved students' parents, provide assistance to victims, and discipline aggressors. Encourage teachers and staff to always take potential cyberbullying incidents seriously and immediately report them to appropriate school officials. The victim should be assured the district will take the issue seriously.
5. Don't Make Victims Feel Isolated
Ensure your district understands the provisions in policy FDB (LOCAL) regarding intra-district transfers and classroom assignments for students who engage in, or are the victim of, bullying (including cyberbullying). Districts may be able to provide transfers to another classroom, or even another campus, as a potential remedy to cyberbullying. However, keep in mind that the victim should not be removed from a classroom or school if that is not their preference. Always give victims a choice to prevent them from feeling isolated or like they did something wrong.
6. Keep Parents and Guardians Informed
District administrators should maintain an open line of communication with parents and guardians by keeping them regularly informed regarding school policies. Urge parents and guardians to stay aware of their child's phone use and online interactions, especially through social media platforms, and ensure they know how to report cyberbullying.
7. Involve Law Enforcement When Necessary
After an investigation is completed, if there are reasonable grounds to believe a student engaged in criminal conduct, David's law allows principals of a public elementary, middle, or high school, or a person designated by the principal, to make a report to:
Any school district police department, if applicable
The police department of the municipality in which the school is located
The sheriff of the county in which the school is located if the school is not in a municipality. [Tex. Educ. Code, section 37.0151]
If it is believed a cyberbullying incident constitutes a criminal offense, ensure your district reviews the GRAA (EXHIBIT) policy. The policy covers the types of offenses that require reporting to law enforcement.
How We Can Help
Following these steps will help your district properly address cyberbullying and minimize the associated risks. For legal advice or questions about local policies, please contact TASB Legal Services at 800.580.5345 or TASB Policy Service at 800.580.7529.
Have Cybersecurity Questions?
Members with Privacy and Information Security coverage can request training and support from our Privacy and Cyber Risk Consultant Lucas Anderson at 800-482-7276, x2893 or lucas.anderson@tasb.org.
The information in this article is for educational purposes only, and should not be interpreted as legal advice. Please consult with your attorney for legal advice regarding these principles.
Editor's note: This article was originally published in October 2018. It has since been updated for accuracy and comprehensiveness.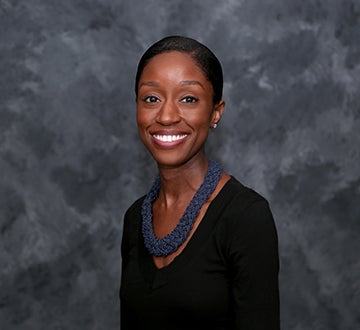 Charli Searcy
Charli Searcy joined TASB Risk Management Services as the legal liability risk consultant in 2018. She provides guidance to Fund members on student- and employment-related risks such as bullying, discrimination, sexual misconduct, and compliance with Titles IX, VI, and VII.
Searcy previously served as a judicial clerk before practicing as an attorney in Mississippi.