Back to School With New COVID-19 Guidelines
The new school year brings new COVID-19 guidelines. While some districts are dropping all protocols, many parents and teachers want reassurance that schools will take precautions to limit exposure.
The summer spike in cases among children seems to be dropping slightly, but with students, teachers, staff, and administrators back in the classroom, those numbers could rise again.
Below are some of the new guidelines released by the Centers for Disease Control and Prevention in August.
Quarantining
The CDC dropped the recommendation to self-quarantine after COVID-19 exposure, regardless of vaccination status.
Anyone who tests positive for COVID-19 should isolate for at least five days.*
*Quarantine applies to people who were exposed and could get sick. Isolation applies to people who are sick and have tested positive for COVID-19.
Testing
The CDC no longer recommends one-time or serial testing of people who have no symptoms. This means facilities do not have to continue test-to-stay programs.
Educational entities are no longer urged to conduct screening tests of students participating in "high-risk" activities like contact sports, band, and theater.
People who have been exposed to COVID-19 should wear a high-quality mask around others for 10 days and get tested after five days.
Wearing a mask
In areas with high rates of COVID-19 infection, the CDC advises everyone to wear a mask in indoor public spaces. Refer to your local community health department or physician.
The CDC still recommends that people wear masks on public transportation, such as trains, buses, and airplanes. There are exceptions based on your individual risk.
High-risk individuals should take the same precautions as before the guidelines were eased. This includes patients with cancer, transplant recipients, and anyone with a weakened immune system.
Staying up to date on vaccinations
The CDC encourages vaccination as the best preventative measure to ensure avoidance and mitigation of any COVID-19 complications. In fact, the agency says getting a vaccine after you recover from COVID-19 infection provides added protection.
People who are moderately or severely immunocompromised have different recommendations for COVID-19 vaccines and boosters.
What's next?
COVID-19 isn't the only contagious disease circulating this fall. Schools also need to account for seasonal flu and a new virus making the rounds: monkeypox.
Still, COVID-19 variants could cause a surge of infections. Consider taking a proactive approach by modifying your guidelines as the pandemic evolves instead of dropping them altogether.
Dr. Brian Buck
Dr. Brian Buck serves as TASB Medical Director in the Workers' Compensation division, providing medical expertise to support claims decisions.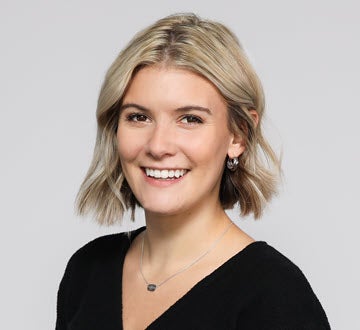 Madelin Jones
Madelin Jones joined the TASB Risk Management Fund in 2022, bringing more than 6 years of experience in the news industry creating daily content. Jones is a communications specialist for the risk solutions team focused on giving readers the information they want and need. At the Fund, she works with experts to write and promote content to help employers prevent loss from workplace accidents, employee illness, property damage, and cybercrime.